Mother Earth Gardens and Design Inc. creates and maintains environmentally friendly gardens recognizing that working with nature transforms a high maintenance landscape into an attractive labor and cost savings ecoscape.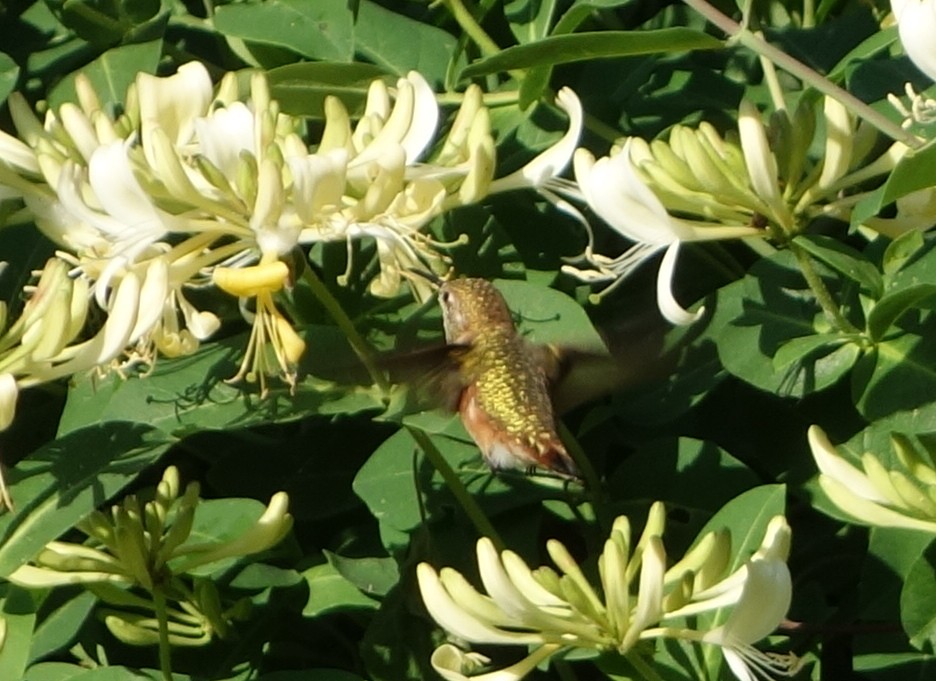 What does working with nature mean to you?​

This creates a healthy landscape for people, plants, birds, pets and beneficial insects. In turn it contributes to cleaner air and waterways. It attracts pollinators.

It is cost effective as you will spend less money on fertilizers and pesticides and less time on weeding and watering. ​​

​We use ornamental and native plants. Native plants attract wildlife, restore habitat and native plants are beautiful. We avoid invasive species.​

​We use the right plant and plant it in the right place. We choose the m​ost suitable plants taking into consideration the growing conditions, plant characteristics and any special ornamental effects​​. We also use edible shrubs, vegetables and fruit trees.


Maintenance and Design Services
General landscaping services
Planting, pruning, weeding

​Monthly landscape maintenance

​​Mowing lawns​​​, fertilize, lime, aerate

Residential maintenance

Spring and fall clean up​

Vegetable gardening

Container gardening

Pest/disease control
Design Services
Consultation services​​​​

Garden designs, planting plans

Create beautiful planters

Create edible planters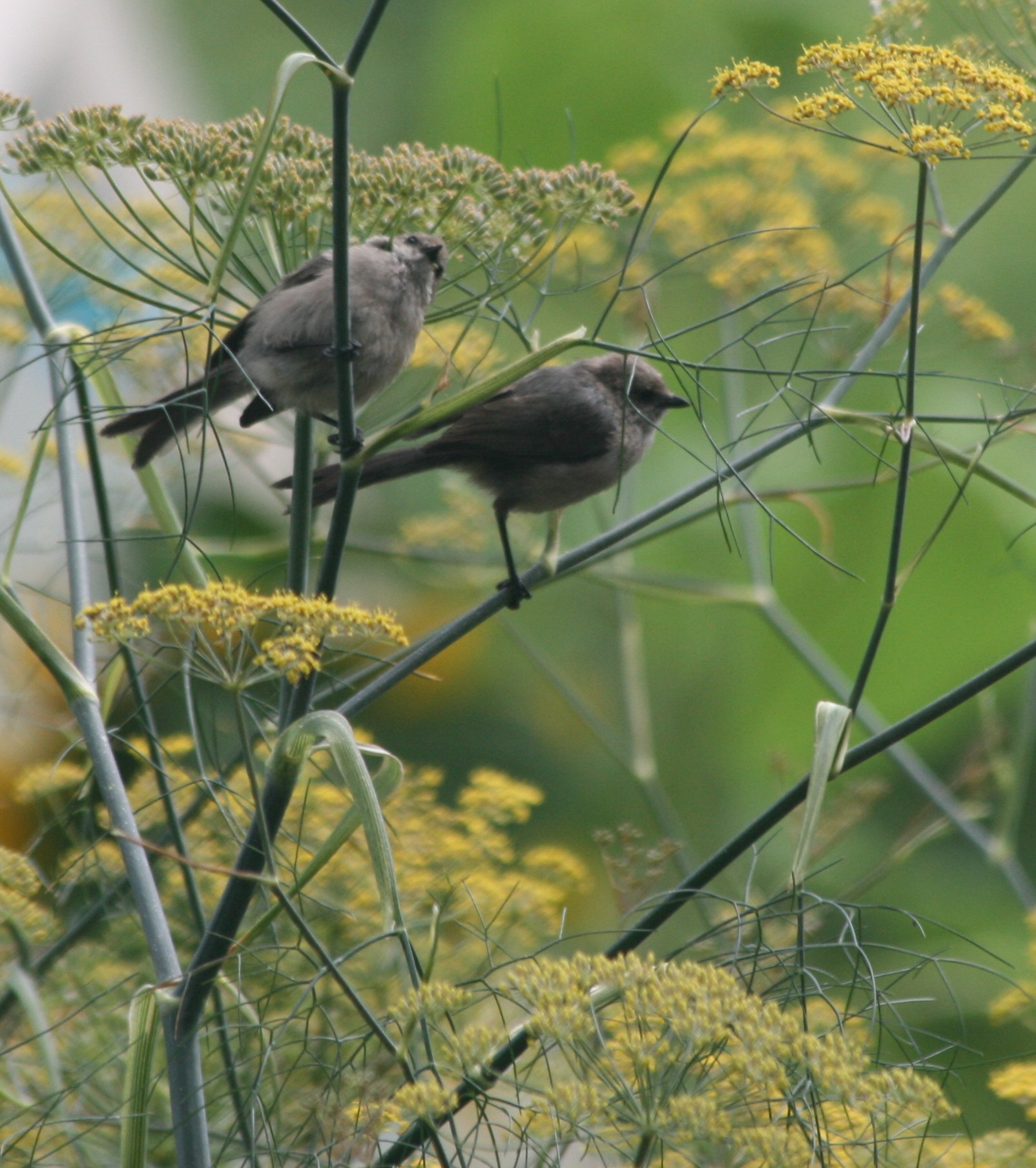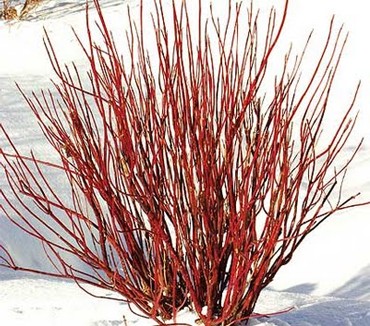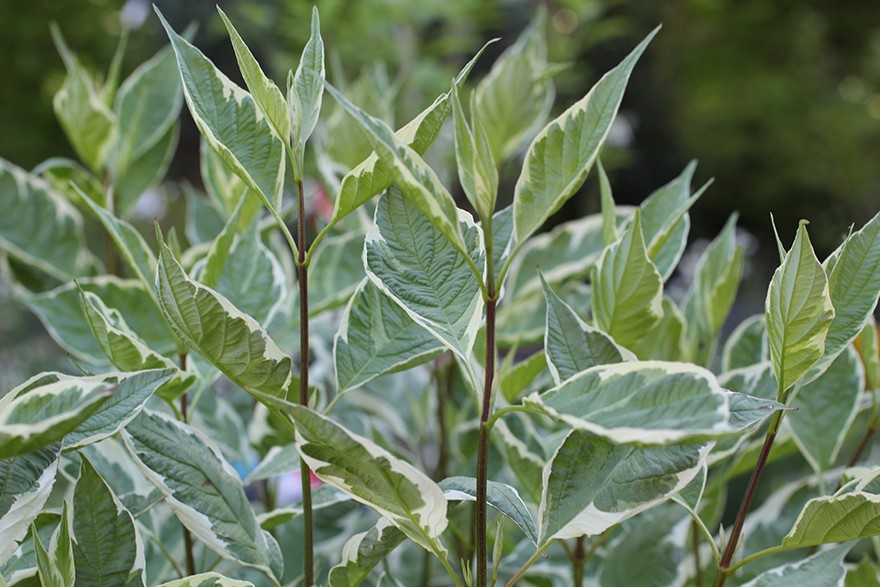 This plant is called Cornus alba 'Sibirica Variegata' and is commonly known as the red twig dogwood shrub. It has great colour in the winter to brighten the landscape.
The Garden in May
May is another busy month. In the vegetable garden we continue with successive sowings of lettuce, spinach, carrots and radishes and start the main crop of potatoes. It's time to transplant artichoke plants and sweet onions. You can now direct seed squash, pumpkin, bush, soy and pole beans in mid-May or when the soil has warmed up. Seeds do not germinate well if the soil is wet and cold.
Tie canes of berry plants to support fruit and for better ripening and easier harvesting. Weed garden beds to ensure plants receive all nutrients available. Mulch plants with compost. Check for sawfly larvae on gooseberries and pick them off so they don't defoliate the bush. Mulch strawberry plants with straw to keep the berries off the ground.
Cut back euphorbia stems that have bloomed as the stem will not bloom again. New foliage will appear at the base of the plant. Ensure that you wear gloves as the milky white sap is poisonous. If you get some on your skin wash it off promptly.
Inspect all plants for aphids, pests and diseases. Check for slugs on new tender growth especially with very wet weather. If aphids are seen gently brush them off or spray them off with a jet of water.Pull up or cut back forget me not's and perennial cornflowers. These plants produce thousands of seeds and if left to seed they will spread everywhere. Deadhead all flowers as soon as they are finished blooming as it produces more flowers and looks neater. Stake tall perennials if not already done.
Buy bedding plants and plant out after the may long weekend. Plant out dahlias and ensure planting stake does not damage tubers. Scatter egg shells or crushed oyster shell around plants so that slugs do not have access to new young shoots.
Remove seed heads from rhododendron so that plant energy is not used to create seeds. Mulch rhododendrons, camellias, hydrangeas and other shallow rooted shrubs to help retain moisture. Prune deciduous shrubs after blooming.

These bushtits have landed on some bronze fennel. These birds are very beneficial to the garden eating insects, ants and scale. They usually fly in flocks of 10-50 and like to eat hanging upside down.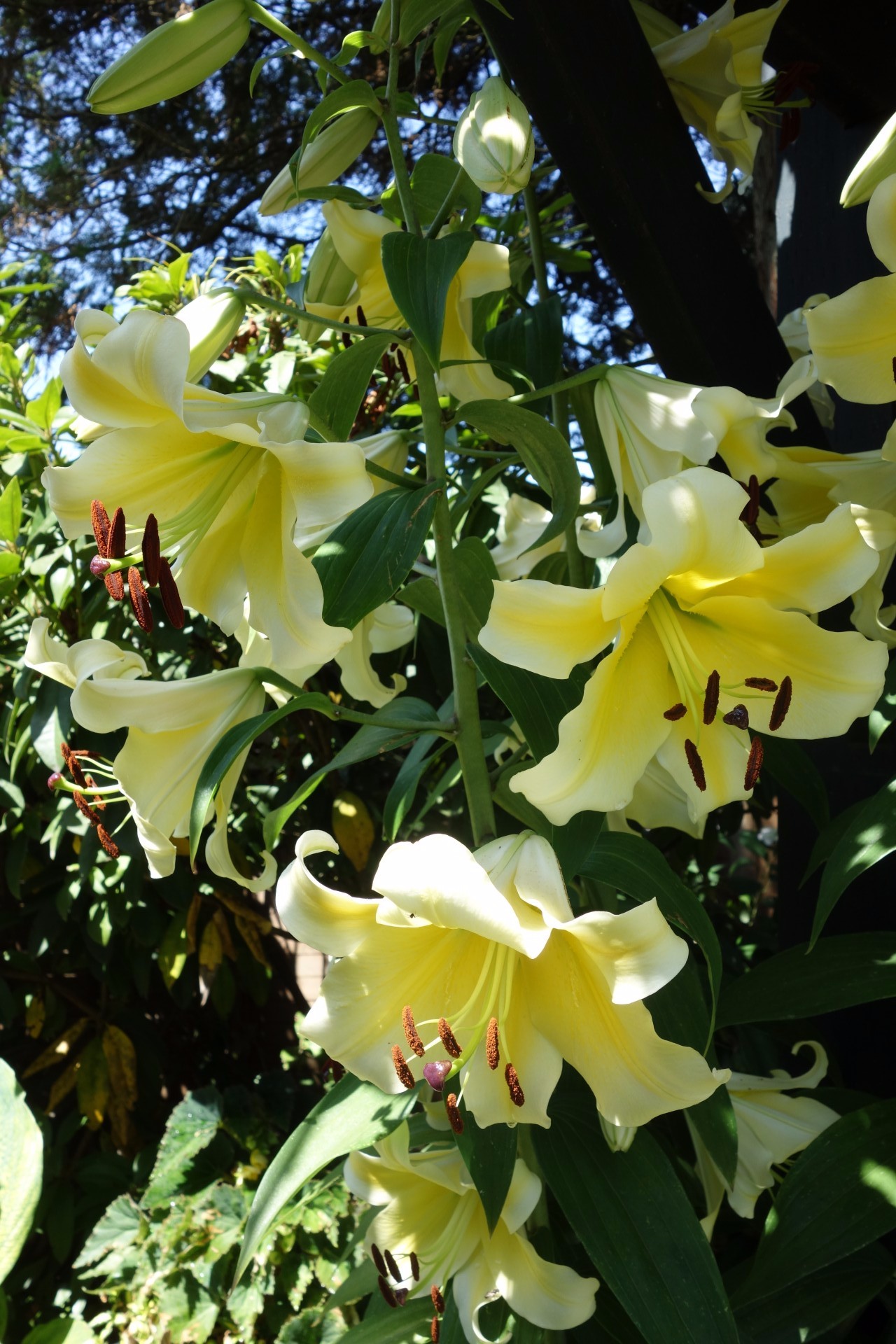 One of the most beautiful lilies, Lilium 'Conca d'Or'. It grows 8 feet tall and has a wonderful fragrance.
Click on the pictures below to see more about Mother Earth Gardens services and business practices.