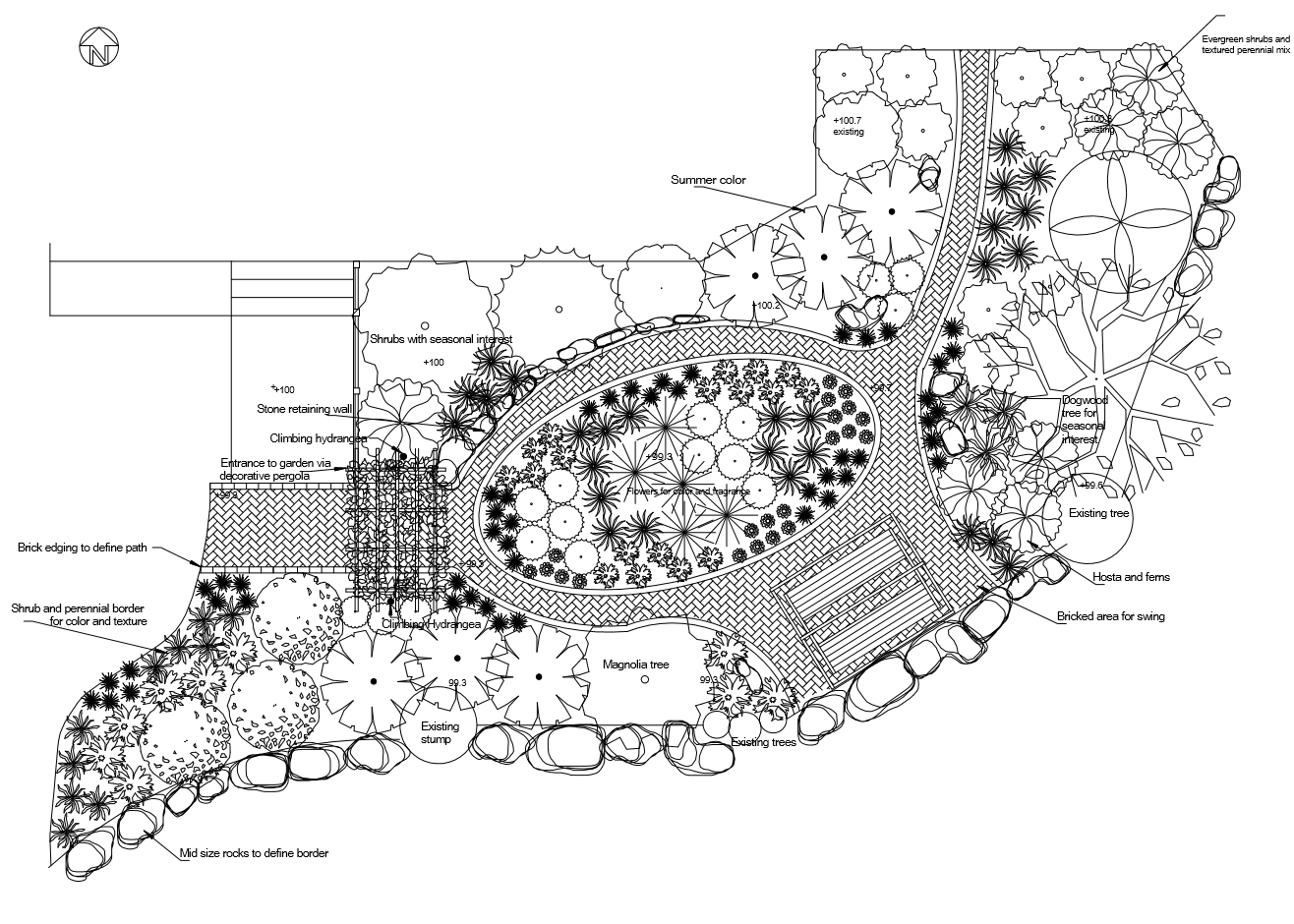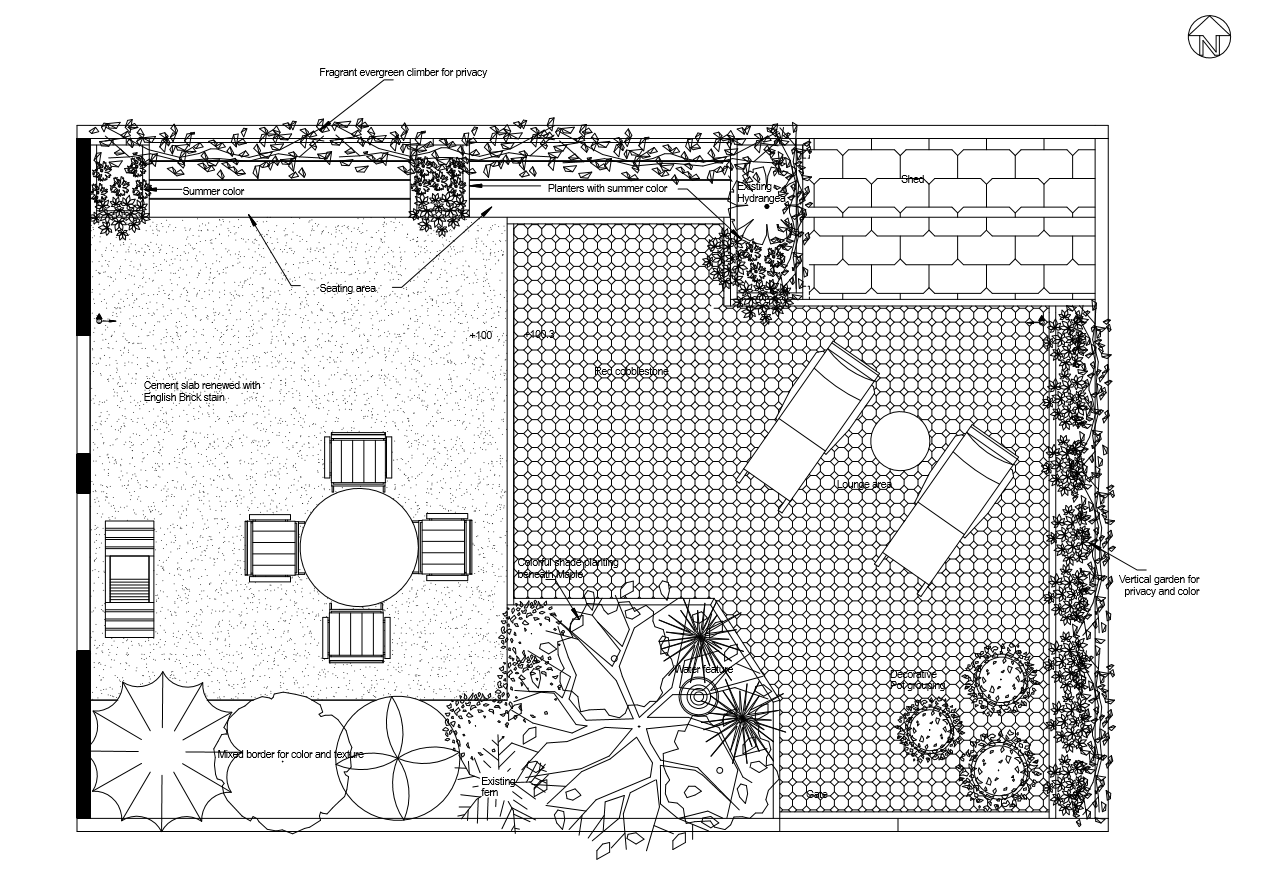 Private Back Yard Design
This client wanted an attractive, low maintenance garden with privacy. The garden site was partially shaded by mature cedar trees from adjoining properties. The design included a cobblestone paved patio for the customers to relax in and enjoy the ambiance of the water feature. The back and the north fence was adorned with an evergreen vine for additional privacy from passers by. Planters and seating were built along the north side for additional seating when entertaining. A splash of colour is added by perennial plantings, a collection of 3 beautiful designed planters and a summer blooming clematis. A small maple known as floating clouds and a combination of tall evergreen shrubs are planted on the south wall to create seasonal interest and privacy.
Bird Garden Design
Our customer required a relaxing space that attracted birds and that integrated nicely with the natural green space beyond their property. The entrance was designed with a walk through arbor covered with fragrant cascading honeysuckle to attract hummingbirds. As you walk through the arbor a large oval garden is viewed with perennials and shrubs to attract birds. A brick path encircling the garden leads
to a larger seating area where a double swing is placed to view the garden and the wildlife. A dogwood tree is added for seasonal interest and colourful shrub plantings are planted by the foundation of the home.
This customer opted for the design service however he undertook the installation of the design himself.