Plan View PlantingPlan
This planting plan was created for a partially shaded area. The plan view, planting plan, shown on the left shows the placement of the plants and is always drawn to scale. All site attributes are considered when selecting plants. There are many to consider and some of them are, size of the site, the soil texture and ph, water availability, grade and drainage, water issues, sun/shade, hardiness zone, soil fertility and wind. We also ensure personal preferences are incorporated so that the planting plan reflects the customers taste and style.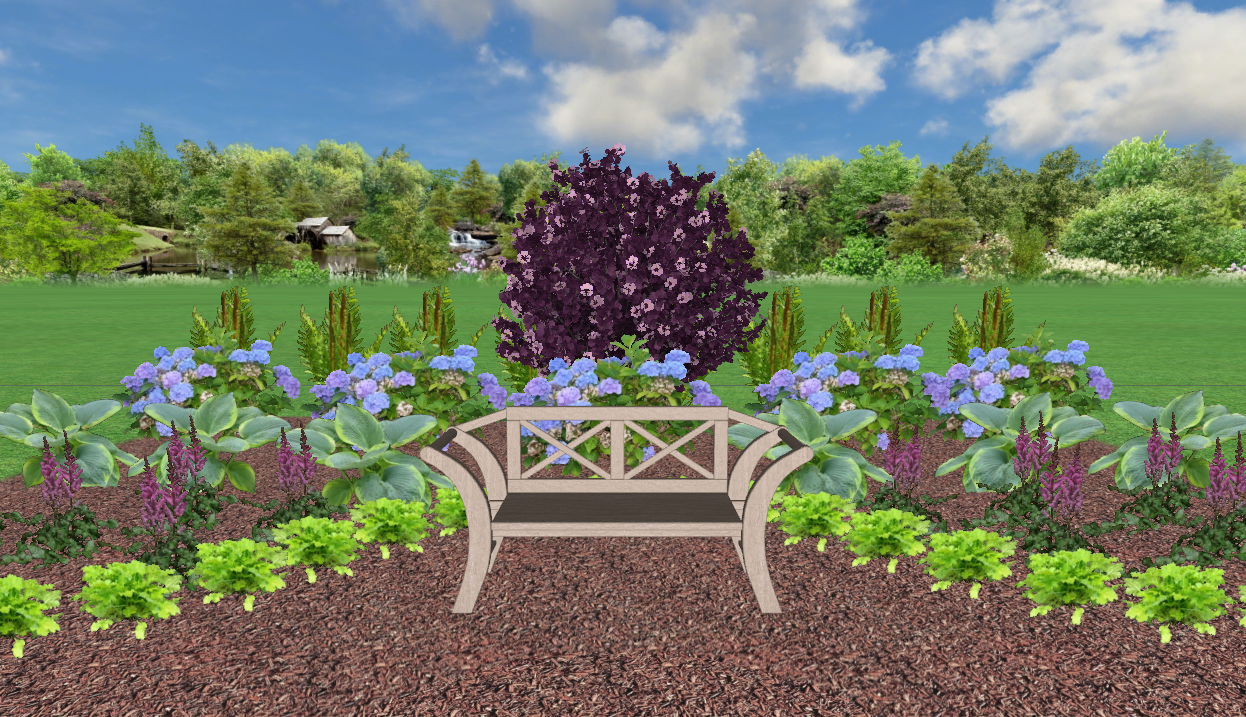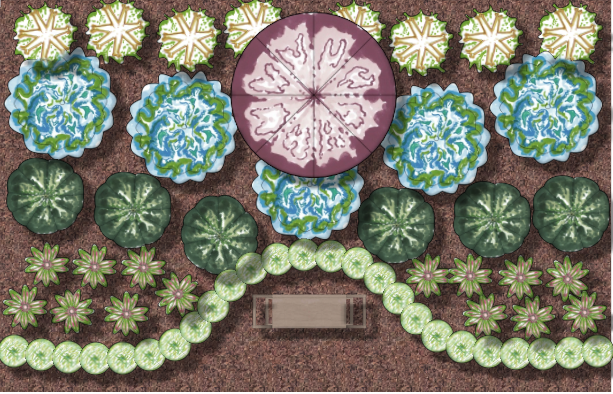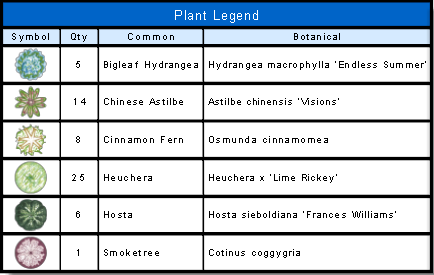 Perspective View Planting Plan
This plan shows a realistic view of what the above plan view plan would look like when installed. It also gives you visual detail such as the style of the bench and what the plants look like. This plan gives a relaxing feeling by using curves and is repeated in the bench style. Interest is added by using different textures such as the billowy hosta leaves offset by the smaller leaves of the heuchera and astilbe. The varied shapes from mounding to spiky to architectural add to the interest as well as the contrasting colours throughout the planting plan.
Plant Legend
The plant legend shown on the right shows the common and botanical name of the plants in the plan. The amount of plants needed for the plan is also included for people who like to install the garden themselves.Botanical names are always needed to ensure you are getting the correct plant for your design.